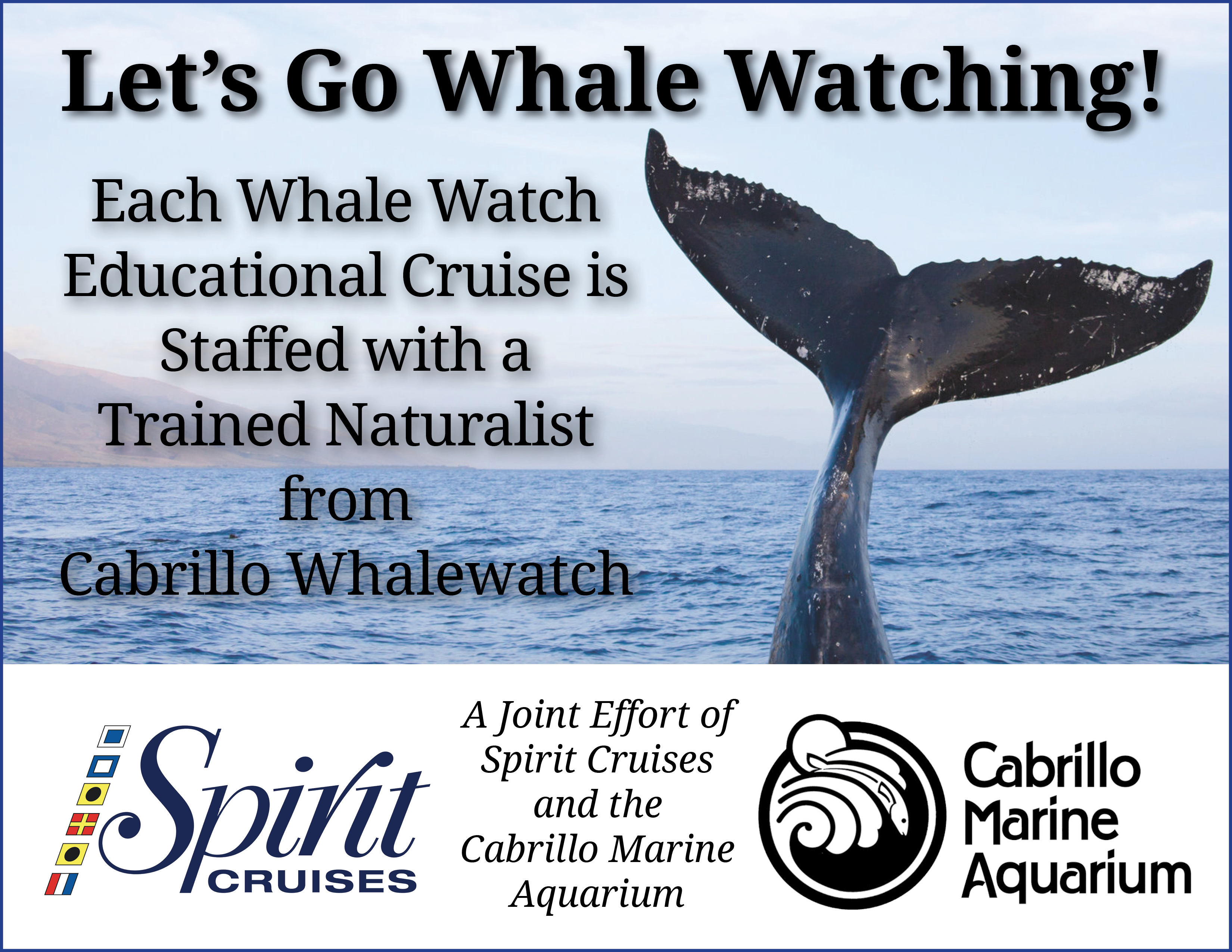 Public 2-HOUR Whale Watch
AVAILABLE JANUARY 14 – MARCH 31

Whale Watching season in Los Angeles is from January through April. Join us for a public Los Angeles Whale Watch trip from Ports O'Call aboard the Motor Yacht Spirit. The vessel will take you on a two hour cruise out the Los Angeles gate and along the coast of Southern California in search of the migrating Gray Whale. There are over 30,000 Gray Whales that migrate along the California coast every year, along with a variety of other whale species.
On our Los Angeles Whale Watches we also see a variety of other species of whale besides Gray. Some of your sightings consist of Killer Whales, Orcas, as well as Fin Whales, Blue Whales, and Humpback Whales off the coast of Palos Verdes. In addition to the whales, we often see pods of dolphins out in the ocean. Common Dolphin, and White Sided Dolphin are regularly spotted on our Los Angeles Whale Watch.
These Los Angeles Whale Watching trips are very popular! Reservations available.
2-Hour Whale Watching Trips depart from Los Angeles Harbor, Ports O'Call Village, Berth 77.

Available Sundays at 12:30pm
12:30 PM
$25 Adults | $15 Child (Ages 5-12)
One child rides free with each paid Adult
Private 2-Hour Whale Watch
Private Whale Watching available for Groups of 50+ Guests. Perfect for school groups, science classes, and any group.  Special discount rates are available for private Whale Watches for trips departing on Tuesday through Friday at 10 am. Please contact our office to book your Private Whale Watch.